Bad Copy Makes ME
(And Your Readers) Grumpy.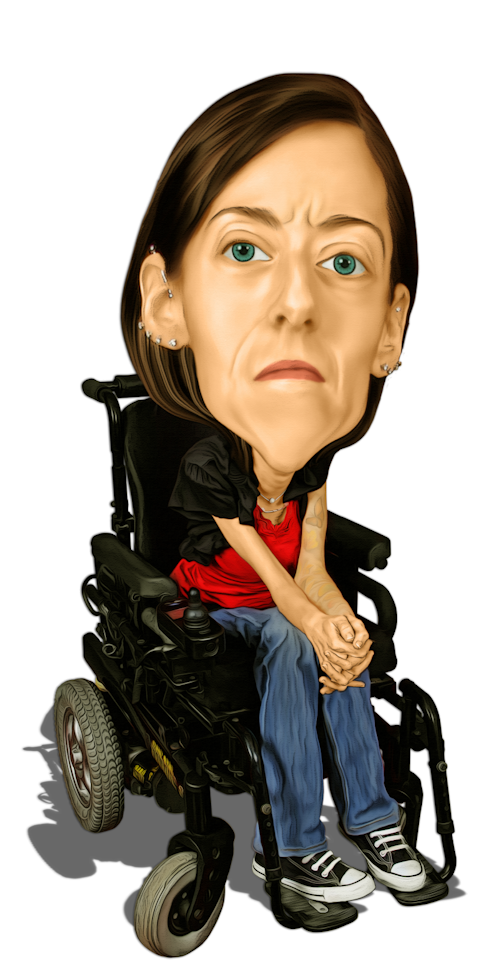 Hi-ya, I'm Autumn Tompkins.
As your Grumpy Grammarian…
I believe…
You don't have to be a great writer to create engaging copy. You just need to know how to edit. 
Correcting grammar, spelling, and punctuation is only part of the editing process. This alone doesn't create great copy.
Editing in a way that's specific & descriptive (and highlights your personality) is the key to truly compelling copy that attracts avid readers, raving fans, and loyal customers.
My edits make your copy…
Clear. That means no awkward phrasing, repetitiveness, or confusing structure.
Concise. That means no excess words, generalities (it's hyper-specific), or unnecessary information.
Compelling. That means no jargon and clichés or empty word choice, and your sentence structure has rhythm (grammar, punctuation, and spelling rules will be broken).
I can offer…
Rapid Response Edits where you and I work back-and-forth polishing & editing your copy in real time.
Retainer Copy Edit Services that give your copy the FINAL SHINE it needs to be CLEAR & COMPELLING.
A La Carte Services for those dreadful copy cleanups you may find yourself needing.
I promise not to…
Judge you because of bad grammar.

Being grammatically correct doesn't persuade people. Clear, compelling copy does.

Copywriting isn't essay writing. Sometimes, being grammatically incorrect is more persuasive. Sometimes, splitting a paragraph into separate lines is better for readability. Sometimes, what's wrong is actually right. There's a difference between intentional and unintentional deviations from the rules.
Cramp your style.

I won't tear apart your copy & question every decision you made. Because I understand the science behind persuasive copywriting.
Change your copy's message.

I simply tighten up your words to create clear and compelling copy, so it reads the way it needs to make your words work for you. Not against you.
Confused about commas, semicolons & colons? Then sign up for my FREE guide. It'll make you smarter, better looking, more famous, and (at least) 3 inches taller.