FAQs
(Frequently Asked Questions)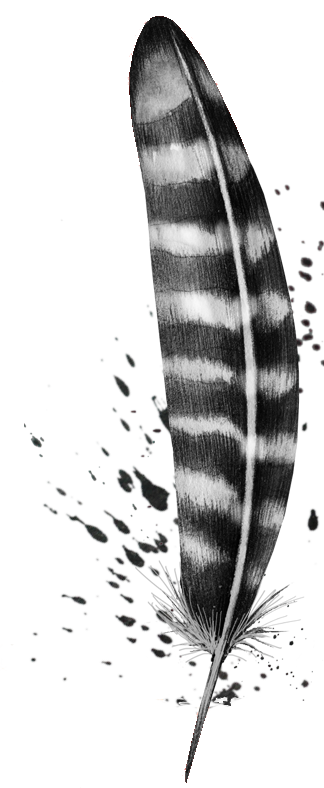 FAQs
I'm a trained copywriter who enhances existing copy, so it's clear and compelling.
H-E-double hockey sticks, NO.
Proofreader ≠ Copy Editor
A proofreader ONLY checks your copy for grammar, spelling, and punctuation.
A copy editor does that PLUS…
Edits your copywriting for:
Content
Structure
Clarity
Sentence structure
Word choice
Awkward phrasing
Repetitiveness
Rhythm
Excess words
Generalities vs. specifics
Jargon and clichés
I charge a simple, pre-agreed to flat rate per job.
My rates reflect the time and effort I put in, my experience, the advice I offer, and the value I add to your business.
Why don't you charge by the word?
Because words aren't all alike. A seven-word tagline might require as many edits as a 1000-word article. Some subjects are more complex than others.
If you're looking for cheap edits with a quick turnaround time, you can find many "content mills" online.
Why don't you charge by the hour?
Because you can't time creativity or push it (push it real good).
Why should I pay so much just for you to edit my copy?
My customers come for the copy edits but stay for the thinking. They love me for my brain and my absurd good looks.
Your partnership with me will open up new perspectives for your business about your value proposition, brand, and marketing.
It'll be like you run an agency. But without hiring & managing multiple people.
Why shouldn't I just use someone cheaper?
Because buying copy edit services is like buying a haircut. You only look good if your stylist knows what they're doing. Remember the golden rule; you get what you pay for.
Will you edit a free sample?
Will you gift me your first born child? That's what I thought. So, as for a free sample, probably not.
There are plenty of samples to read here.
How long do your copy edits take?
This depends on the size of the project and my workload.
I can often begin work within one to two weeks. I do, however, take on emergency projects for an extra fee.
Do you copy edit SEO content?
Naturally. But let's be real for a hot second…SEO only gets you so far. To sell products & services and turn prospects into loyal customers, you need to create an emotional connection with them. You do this by sharing a story, not by using the same five keywords in every paragraph.
And know right up front…I will edit overused keywords out.
No ifs, ands, or buts about it. Because my editing anaconda don't want none if you ain't got emotional connections, hun.
Do I need to sign a contract for your services?
First of all, I call it an agreement. Second, YES. An agreement sets expectations and holds each of us accountable.
Do you offer free revisions?
Absolutely. As part of our agreement, you're entitled to 1 free revision. I pride myself on getting it right the first time, so I doubt you'll need a revision.
Can I copy someone else's words and have you rewrite it in my "voice"?
Definitely NOT.
I only copy edit original work. I won't take someone else's content and rewrite it for you.
I do this out of principle.
People pay a lot of money to have original content written. Even if they didn't, sometimes someone's poured their soul (voice and style) into it. And worked really hard to share value.
I don't think it's right for you to swipe their content, tweak a few words/sentences, and claim it as your original work.
That's just my stance as a copy editor.
But I don't judge other editors who are willing to rewrite someone else's content because that's what their client wants. Editors gotta eat, too.
It's just something I can't do. It doesn't align with my integrity.
You offer 1 free revision with your services. What's the difference between a revision and a rewrite? And how much does each additional revision or rewrite cost?
A revision constitutes small edits of less than 25% of the copy. Maybe reworking a CTA or headline, too. After the first free revision, I charge 25% of the total project fee for each additional revision.
A rewrite constitutes reworking 75% or more of the copy, and I charge 75% of the total project fee to do that.
Still have questions?
Email me: autumn@grumpygrammarian.com
Confused about commas, semicolons & colons? Get help with my FREE guide—Like crashing an open bar event and pretending you're supposed to be there. Because free booze pairs well with my guide.